Newsletter #1 27 February 2021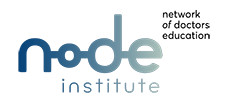 Newsletter #1
27 February 2021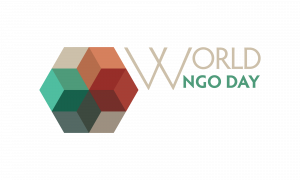 Welcome to the first NoDE newsletter! Launched on February 27 to celebrate World NGO Day, it highlights our resolve to strengthen our ties with the scientific community and renew—in the midst of a viral pandemic—our commitment to solidarity and voluntary work.
The right to free-of-charge specialized training
In the early 2020s, developments in medicine, especially in surgery, are progressing rapidly, calling for continued training in advanced applications and cutting-edge methodologies. Unfortunately, doctors have an increasingly limited access to specialized surgical education and training.
At NoDE (Network of Doctors Education) Institute, our vision is to contribute to the dissemination and exchange of this valuable knowledge. In this way, doctors will no longer have to go abroad for post-training surgical fellowships, and patients will receive more specialized surgical care while remaining in Greece.
We firmly believe that everyone has the right to specialized education. We also believe that this training should be provided free of charge. For this reason, our work at NoDE is offered absolutely at no cost, while operating and seminar expenses are covered by donations and sponsorships from private organizations. The NoDE Institute is not a business concern and has no shareholders to generate profits for.

Programs tailored to trainee needs
Our hands-on surgical programs are designed for small groups of surgeons and tailor-built to meet specific trainee needs and requirements. These programs include:
Colorectal Laparoscopic Surgical Skills (C.LA.S.S.) courses featuring internationally acclaimed guest speakers, expert interactive Problem Based Learning (PBL) training, live surgery, and intensive dissection labs using human cadaveric models, imported from the US. This is a complex procedure with a significant cost including the import of deep-frozen models and their subsequent care until they regain the right temperature for training purposes. NoDE is the only non-profit educational organization in Greece to systematically offer such labs.
In-hospital training program for members of surgical departments from the public and private sector. Participants familiarize themselves with the procedure of colorectal laparoscopic surgery in an actual operating room and get in touch with all related specialties (anesthesiology, technology, nursing, postoperative follow-up, rapid recovery).
Minimally invasive thoracic surgery with hands-on training on human cadaver models.
Training program on the placement of peripherally inserted central catheters under ultrasound guidance at the patient's bedside.
Cadaveric dissection hernia course.
Mentoring of trainees during their first dissections at their hospitals, either in person or through a digital communication platform.
Shadowing program for Senior High School students who want to pursue a medical career.
Simulation center equipped with next generation virtual reality simulators for minimally invasive surgery training, and 3D printer generated simulators designed and manufactured by NoDE. Two such simulators have been donated to the Venizelio Hospital of Crete.
Annual mission to Uganda with the participation of doctors, nurses and other NoDE volunteers to offer medical assistance and train colleagues on site.
Great results in short time
In the past two years, NoDE has offered 27 training programs. In 2020, despite the pandemic containment measures, our educational projects continued unabated until the lockdown thanks to the effectiveness of our hands-on seminars and the flexibility of small group training. In these two years, NoDE:
Offered 2,332 hours of laparoscopic surgical skills training using the NoDE Institute Simulation Center's virtual reality systems.
Offered 1,706 hours of theoretical and hands-on training seminars.
Educated, in small groups, 471 colleagues from the public and private sector nationwide.
Ensured the participation of 98 guest speakers and trainers from Greece and abroad.
This strong performance in such a short period of time encourages us to continue our work with more enthusiasm and perseverance. As we navigate through 2021, we have prepared an intensive training program with plans to expand to additional specialties, such as plastic and reconstructive surgery, minimally invasive heart surgery, minimally invasive breast surgery, maxillofacial surgery, and spine surgery.

Volunteering and sponsorship: the cornerstone of NoDE's long-term success
Thanks to the dedication and voluntary work here at NoDE, the unwavering support of the Hygeia Hospital, which provides facilities and infrastructure, and the kind sponsorship of companies and individuals, our educational programs are offered—and will always be offered—for free. Volunteerism and sponsorship safeguard the future of NoDE and enable the realization of our vision: to offer all Greek surgeons access to free specialized education and training while residing in Greece.
Learn more about our constantly updated programs at www.nodeinstitute.gr